Step 1: Check-in (Boarding Procedures)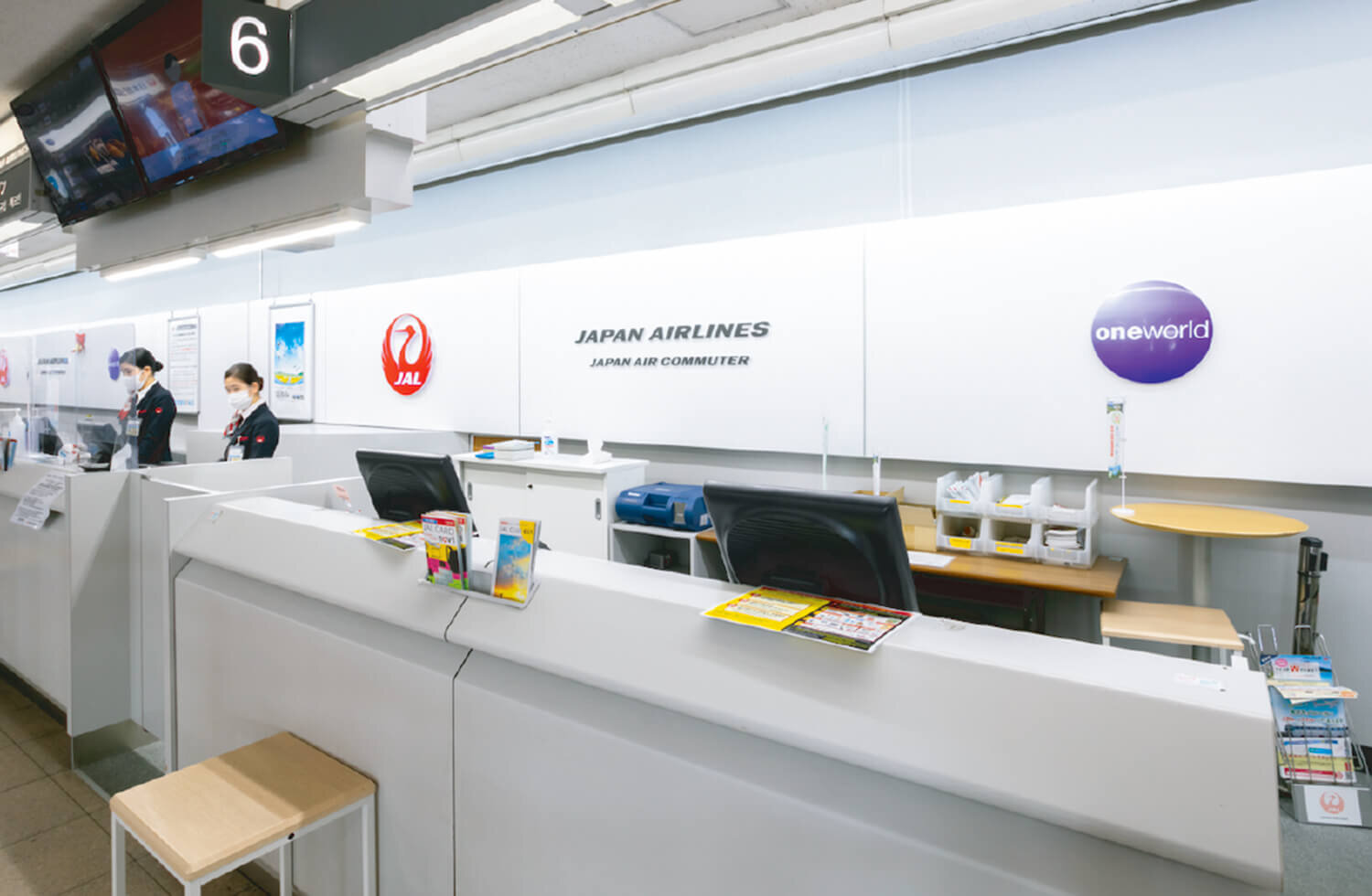 Check in at the airline counter on the 1st floor.
●Please complete check-in procedures at your airline's counter or at a self-service check-in machine.
●Please arrive early to complete check-in procedures as it may take some time due to the security check process
●If you have already checked in and do not need to check baggage, please proceed to the departure security checkpoint on the 2nd floor.
●Please note each airline has a different check-in procedure.
Link to airline list page
Step 2: Security Check (Security Inspection)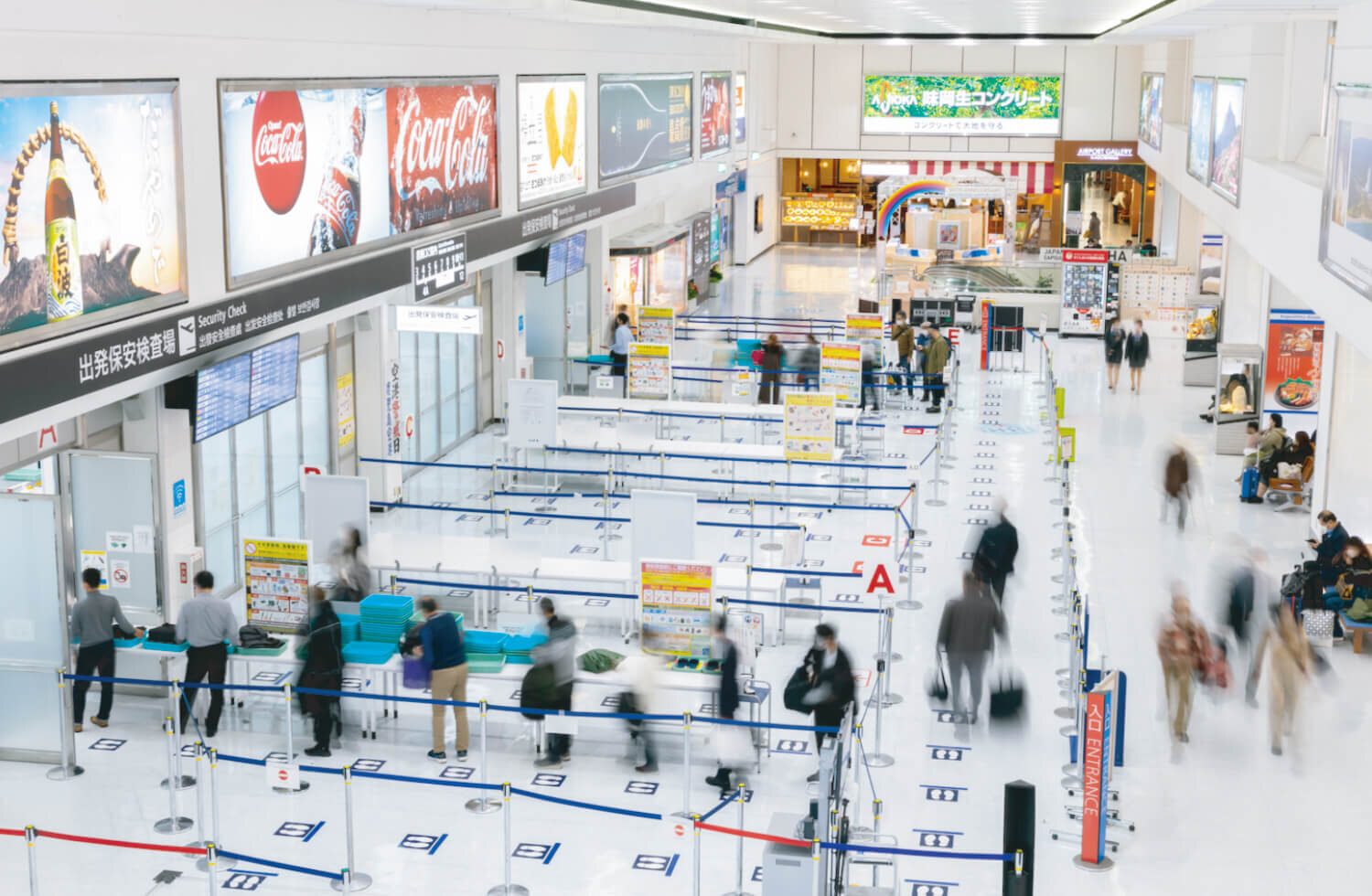 2nd Floor Departure Gate/Security Checkpoint
●Baggage and body screening will be conducted. Please present your boarding pass and other required documents.
●Baggage to be carried on board will be passed through an X-ray machine, and passengers will go through the metal machine gate one by one.
※Small items (keys, wallets, cell phones, etc.) should be placed in your carry-on baggage or put out on a tray before passing through the X-ray machine.
※Drinks in PET Bottles or insulated bottles may be carried on board but must be placed on a tray and passed through the X-ray machine.
※Please take off coats, jackets, and other types of outer wear in advance, place them on the tray, and pass them through the X-ray machine.
Step 3: Boarding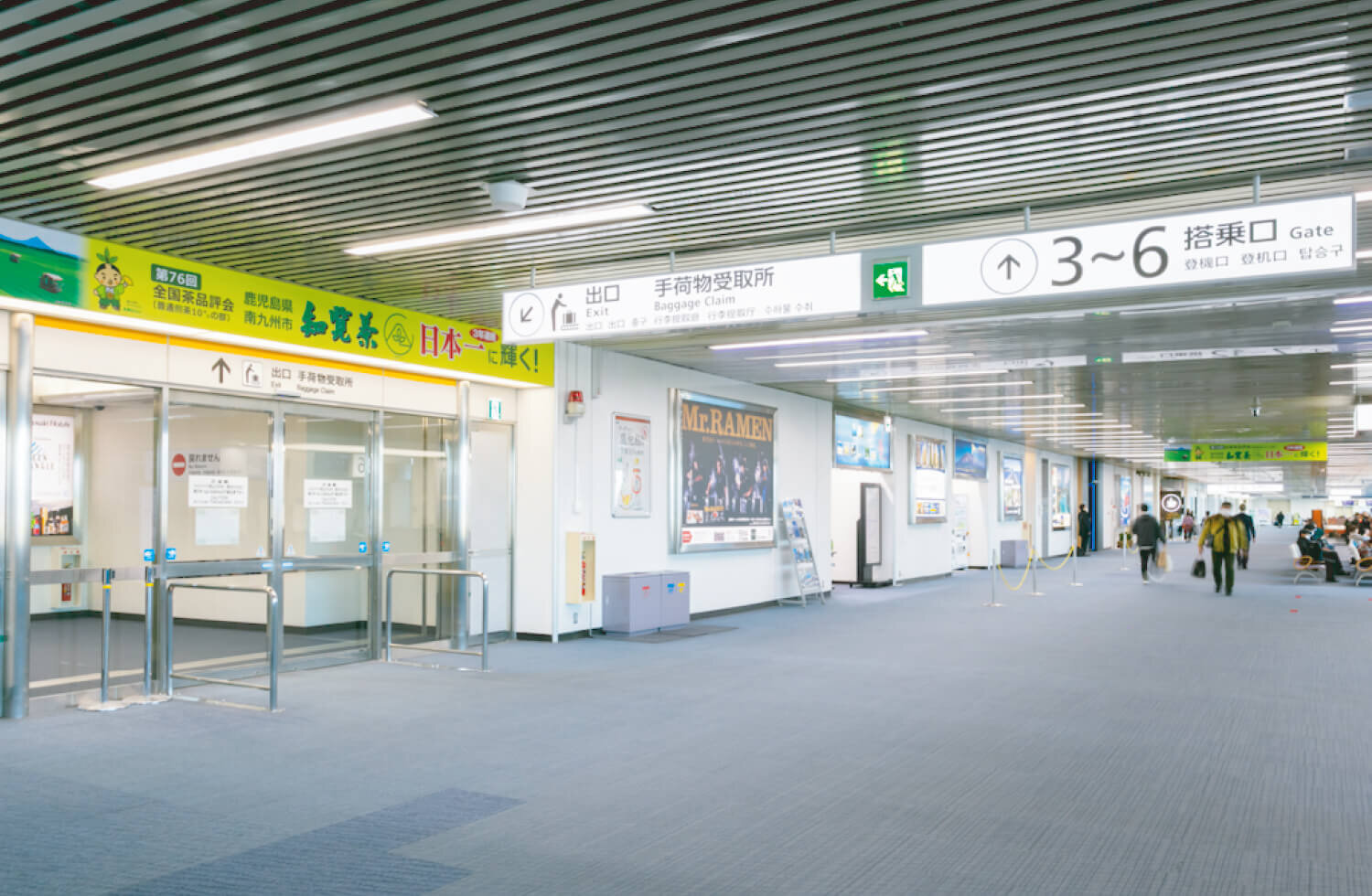 Boarding gate on the 2nd floor
●Please proceed to the boarding gate after confirming the boarding gate number and destination on your boarding pass.
●At the boarding gate, follow the guidance of the airline staff.