Guide to rental bicycles
While waiting for boarding, you can cycle around the airport, such as "Feel the scenery overlooking the Kirishima Mountains and Sakurajima with all five senses", "Visit photo spots that look good on SNS", and "Enjoy the charm of tea fields, fruit trees, and other foods". Please enjoy.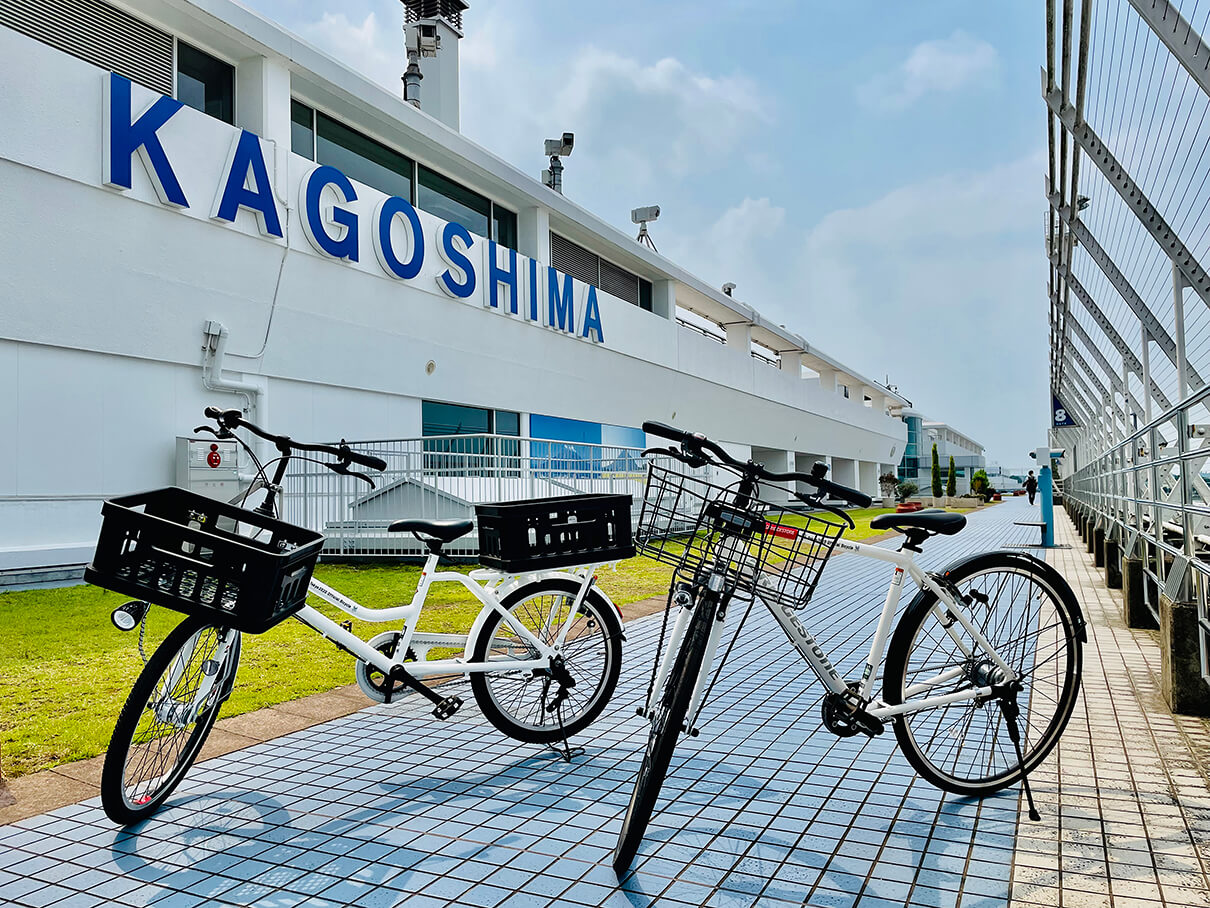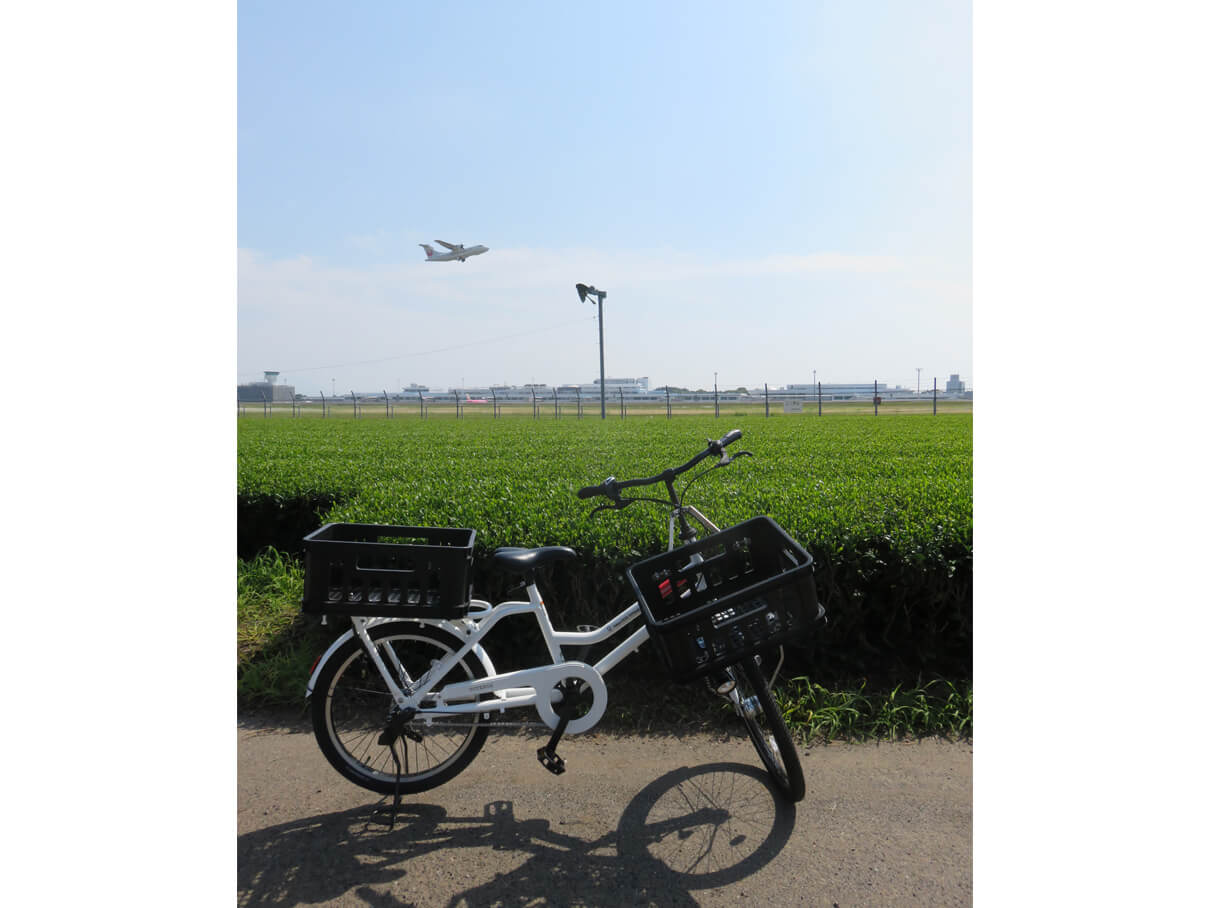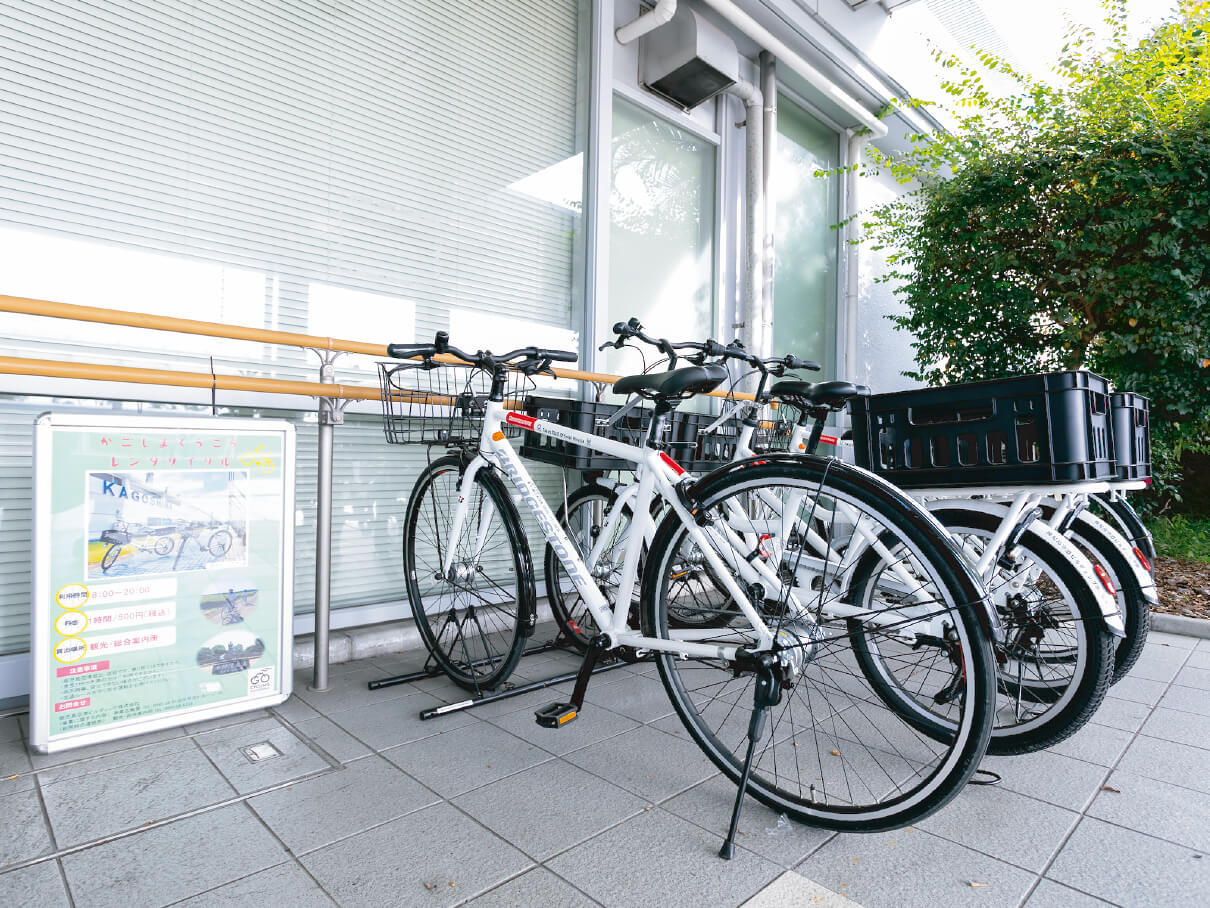 Floor map
Hours of operation
8:00~20:00
*Cannot be borrowed over a period of two days. Please return it on the same day.
*Changes may occur in the business hours of the information desk. Before using the service, please check the list of notices from the airport for "Changes in business hours and suspension of operations of some shops and service facilities in Kagoshima Airport".
Fees
500 yen/hour (including consumption tax and domestic travel accident insurance)
* If you return it after the application time has passed, the extension fee will be the same amount.
*Payment is cash only.
Rental number
4 units
*This is not an E-BIKE.
*[Vehicle type: BRIDGESTONE] ORDINA F5B (2 units), TOTE BOX large (2 units)
Official bicycles used at the Tokyo 2020 Olympic and Paralympic venues and the athletes' village
About the use
・Advance reservations are not accepted.
・Please check and agree to the terms of use before using.
Kagoshima Airport Rental Bicycle Terms of Use(PDF:153KB)(Japanese)
Usage application form(PDF:277KB)(Japanese)
【Notices】
・We may not be able to lend out if one of the weather warnings, warnings, or special warnings for heavy rain, floods, heavy snow, thunder, etc. is issued. In addition, there are cases where rental is not possible due to other abnormal weather conditions.
・The road in front of the airport, the pedestrian zone, and the parking lot are dangerous, so please push your bicycle.
・In the event of an accident or theft, please contact the police or fire station by yourself, and then contact the tourist/general information center.
・According to the separate conditions in the terms of use, we will take out domestic travel accident insurance. However, the user shall not be held responsible for any damage, etc. to a third party caused by an accident, breakdown, theft, violation of the Road Traffic Act, etc. during use, except for reasons not attributable to the user. Any damage exceeding the compensation limit shall be borne by the user.
・For damages caused by accidents not reported to the police and tourist/general information centers, or accidents caused by users violating the terms of use, damages may not be compensated by damage insurance and the operator's compensation system. The user agrees without objection.
How to Use
① If you wish to use it, you can rent it by completing the application form, presenting your ID, and paying the fee at the "Tourist / General Information Center". (Advance reservations are not accepted)
② Please return it to the "Tourist/General Information Center" between 8:00 and 20:00.
③ If you return the bicycle after the application time, please pay the extension fee at the time of the return procedure.