To travelers with children
We would like to inform you of the services available at Kagoshima Airport for passengers with children. At Kagoshima Airport, we are working hard to make the airport safe and comfortable for passengers with babies and children.
Stationary Nursing Room(Domestic Terminal・International Terminal)
These are located in the departure lobbies on the 1st floor of domestic and international terminals. The rooms are equipped with a baby bed and sofa with a weighing function, touch panel signage, electrical outlets, and a photocatalytic sterilizer/deodorizer, and can be used for breastfeeding, feeding baby food, diaper changes, and other functions. It is a completely private baby care room which can be used by either men or women.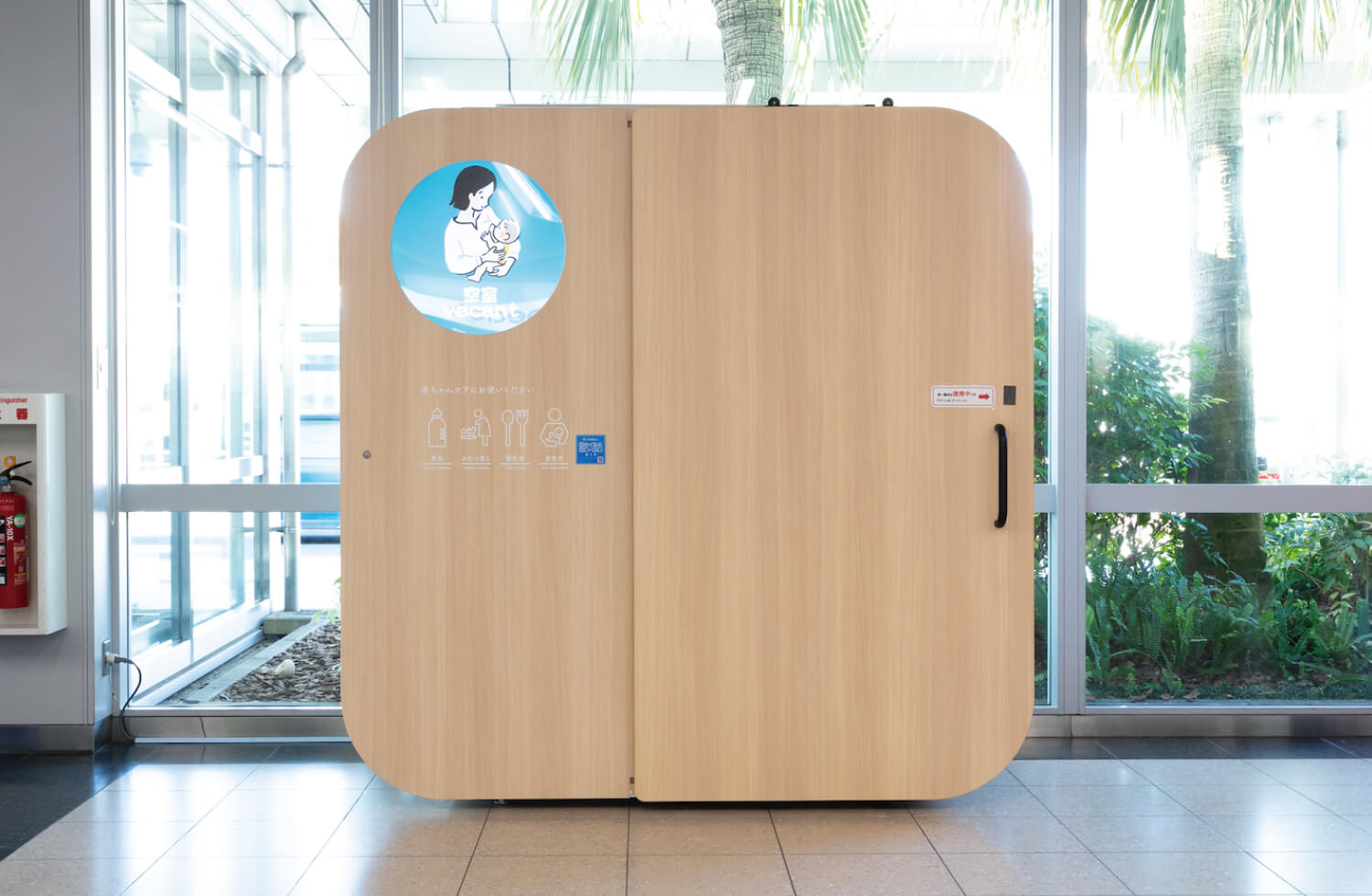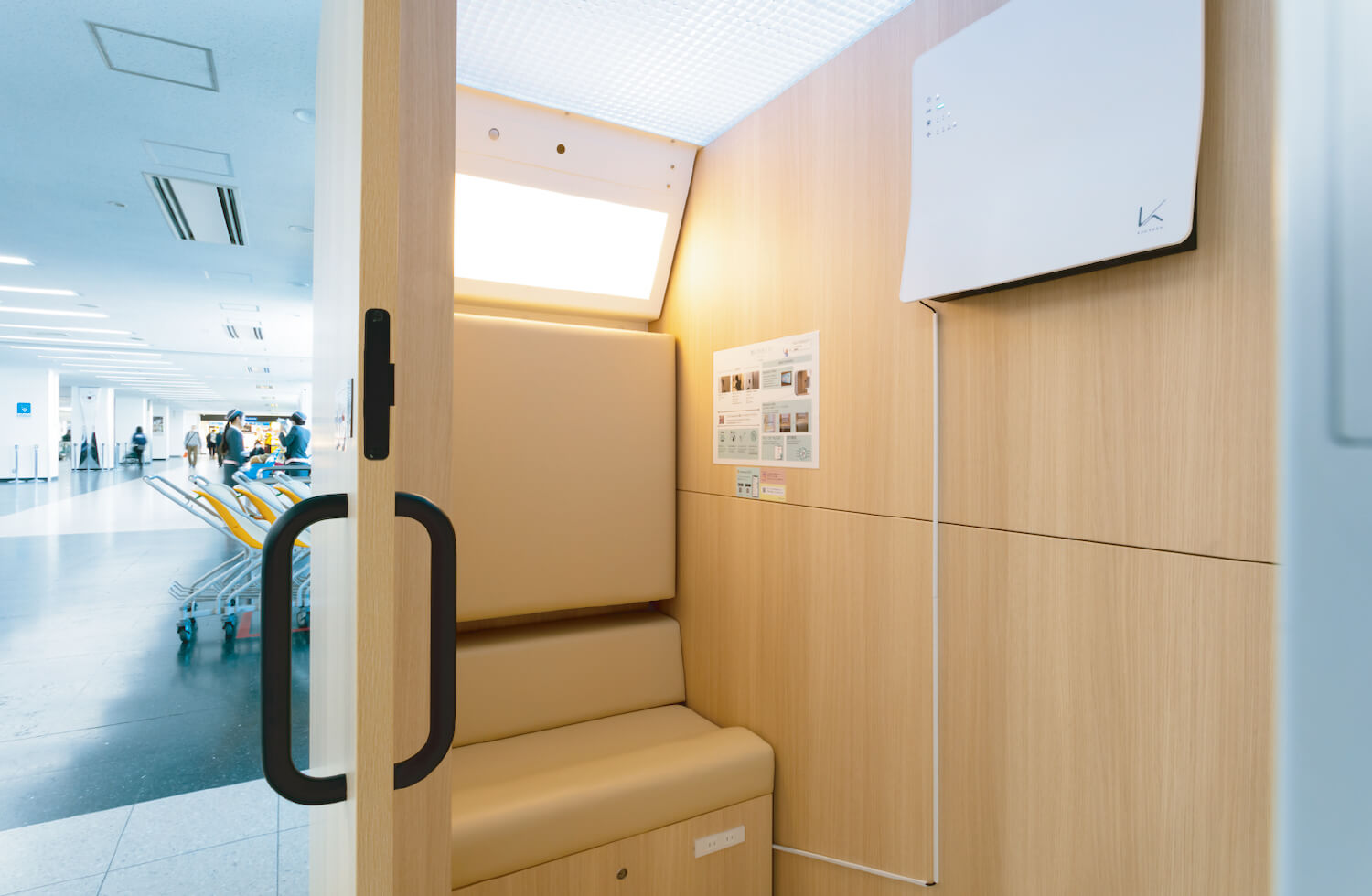 Domestic Terminal
International Terminal
Baby strollers
Feel free to use the baby strollers available at every entryway & inside the building. 
Visitors boarding aircraft are requested to borrow a stroller from the airline.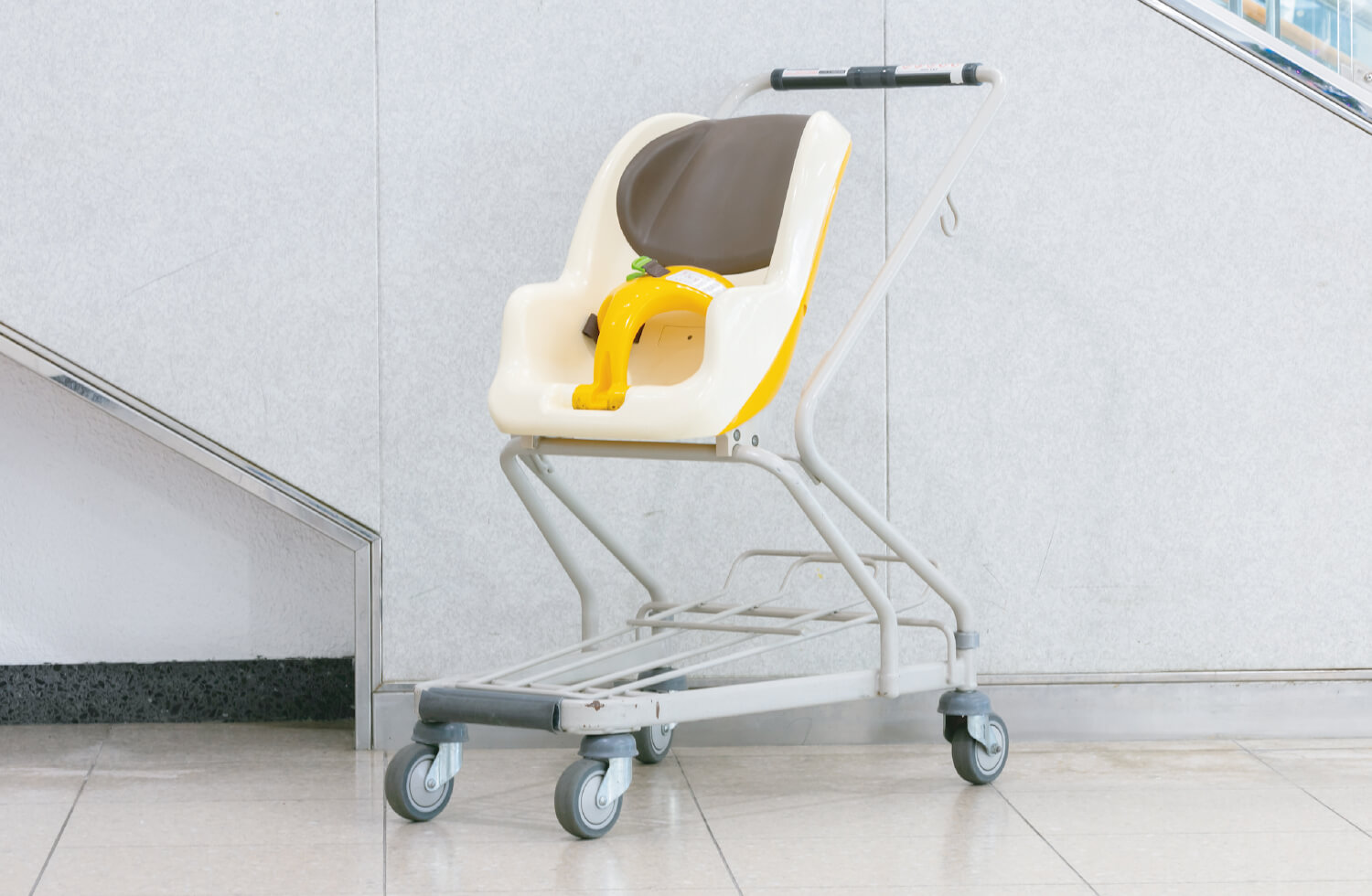 Baby-friendly restrooms
These special restrooms are available for changing diapers & nursing.
Hot-water facilities are also available for preparing milk & formula for infants.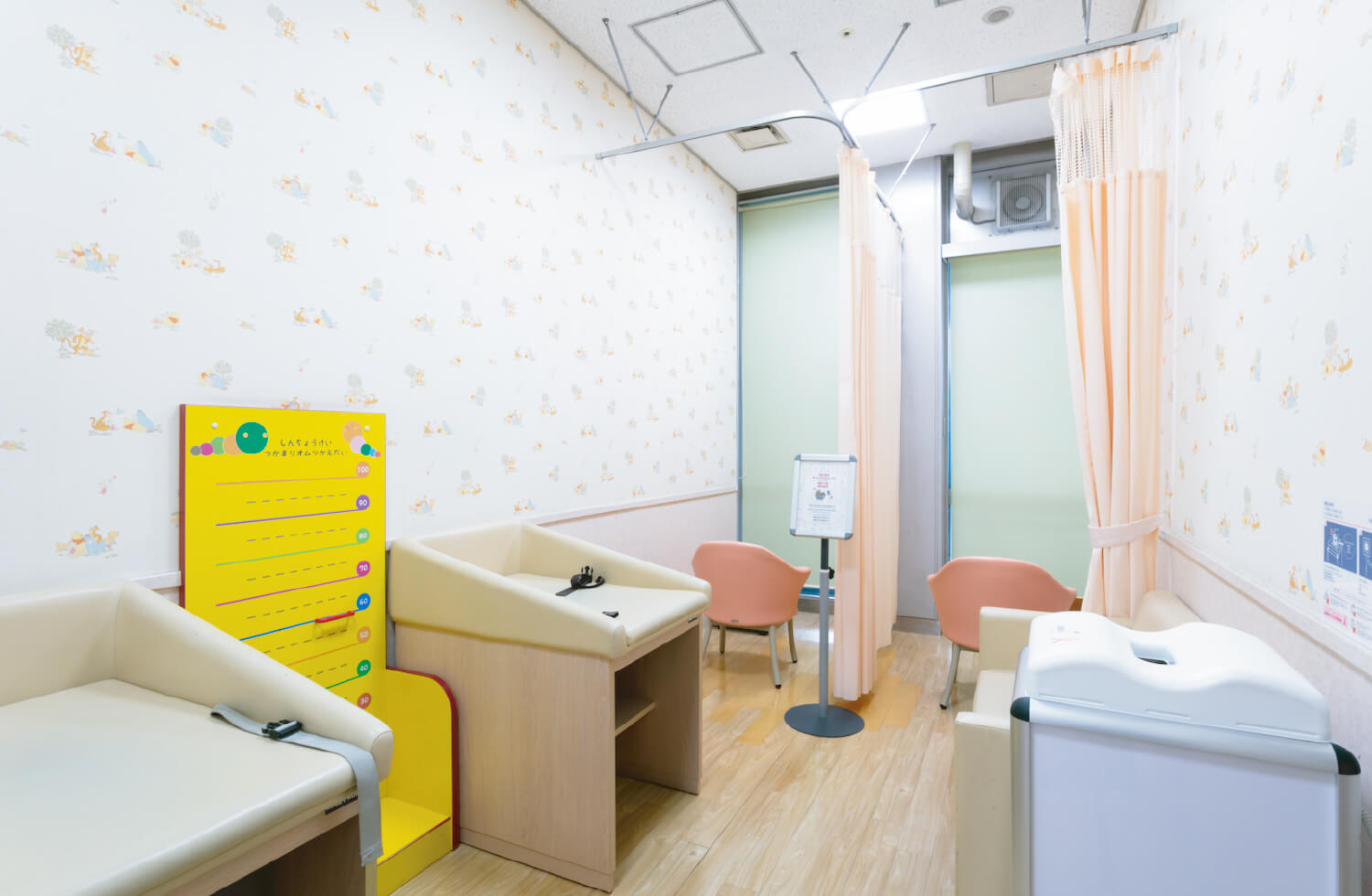 Domestic Terminal
International Terminal
Baby beds & child-protection seats (multi-function restroom)
Baby cribs for changing diapers are available in each restroom.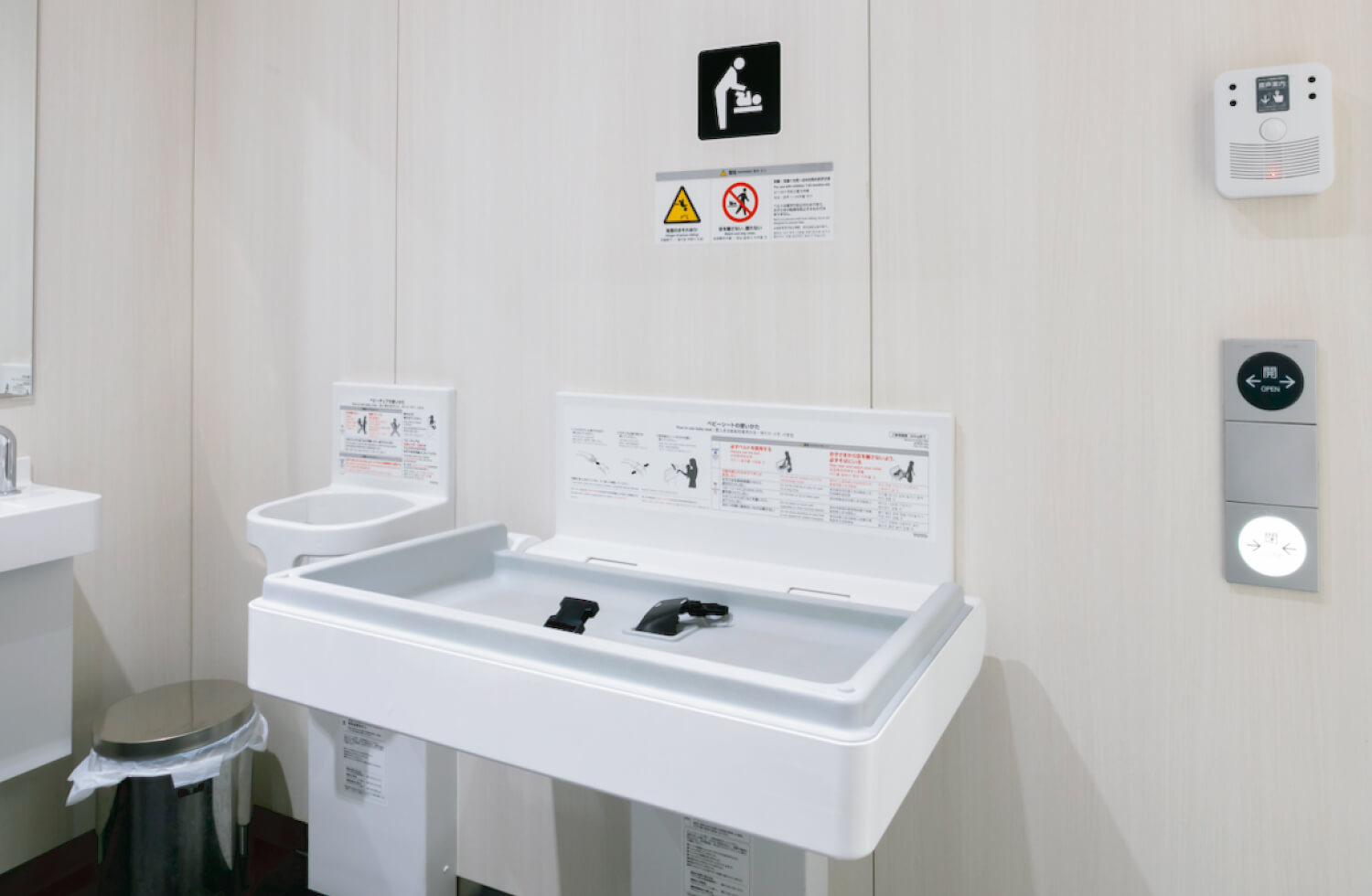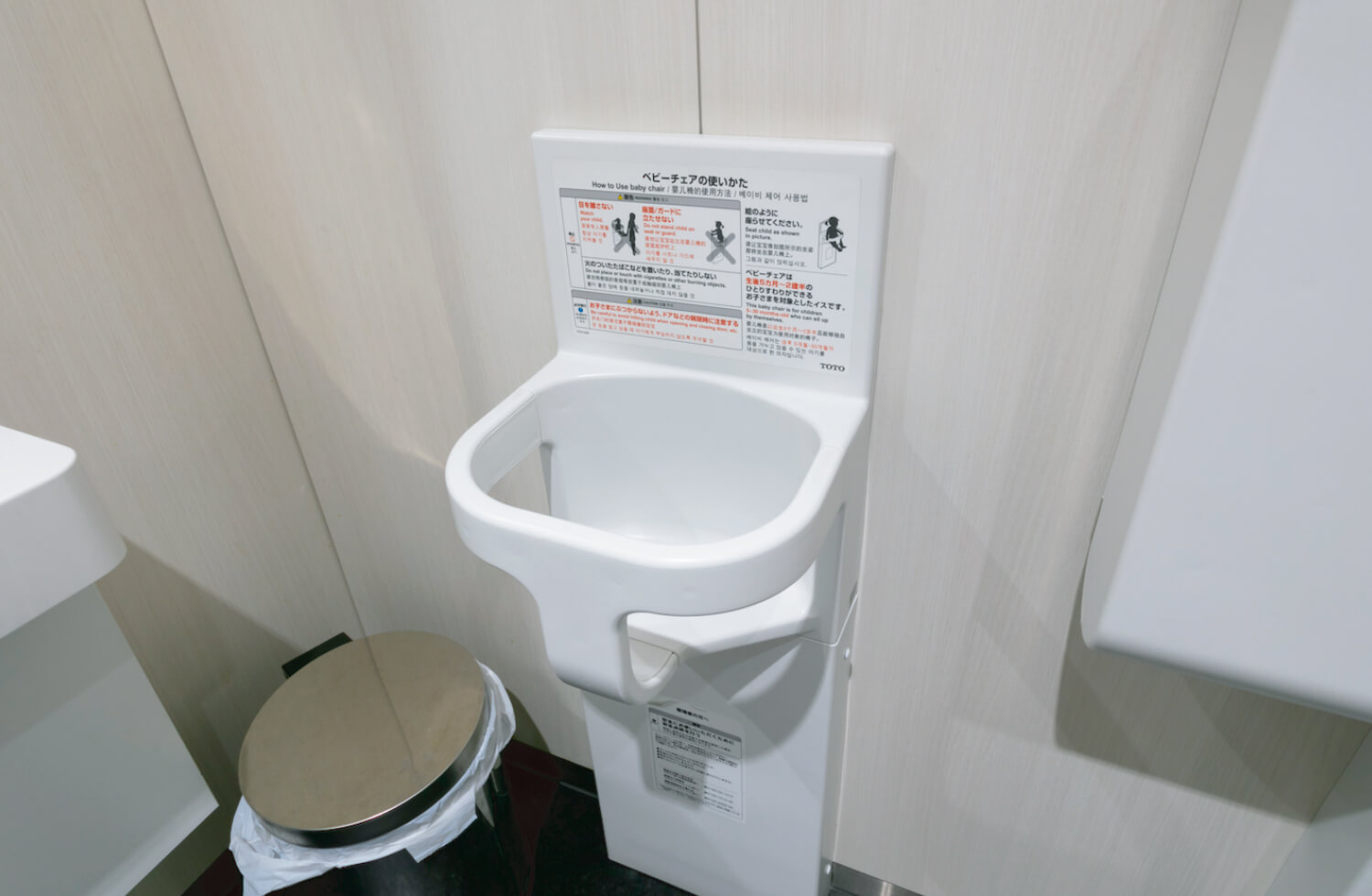 Domestic Terminal
International Terminal
Kids' Corner
A playground space where children can spend time after passing through security checkpoints and before boarding has been created for travelers with dependents.
For the safety of children, please use this area with a parent or guardian's supervision.