Oyattosa natural hot spring foot baths
Enjoy the cozy warmth of Kagoshima's natural hot spring foot baths.
"Oyattosa" means "you've worked hard" or "you deserve a break" in Kagoshima dialect.
To help publicize the benefits of Kagoshima's famous hot springs, Kagoshima Airport offers natural hot spring foot baths that allow anyone to have a taste of the hot springs experience.
Outline for Oyattosa(oyatto_info.pdf)(English)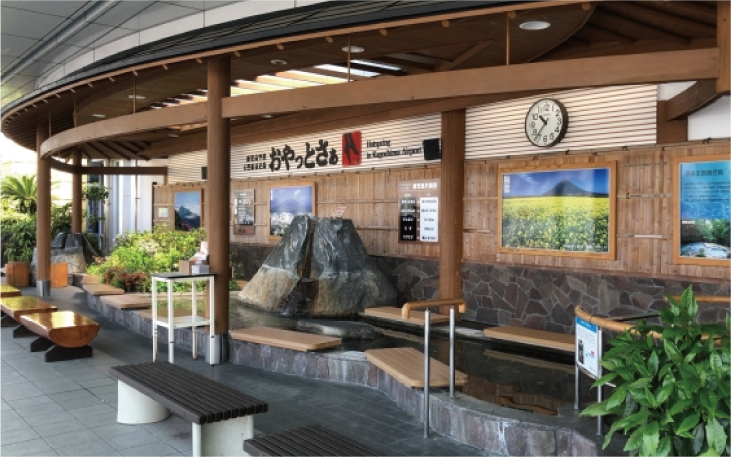 Kagoshima Airport Exclusive - OriginalTowel
These are sold for 300 yen each (inclusiveof tax) at the first floor Domestic Terminal Tourist Information and General Information Center and at the footbath
They come in three types, expressing images of the morning, noon time, and night of Kagoshima. They also come with an original bag! Be sure to pick this up as a souvenir of Kagoshima♪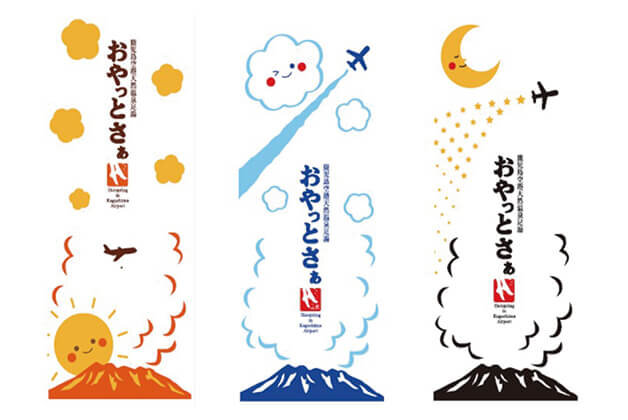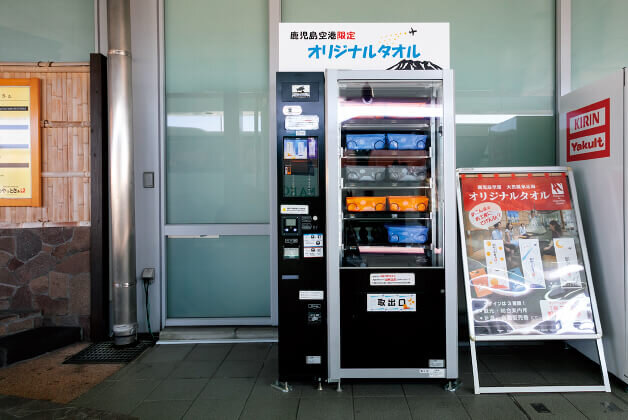 At the footbath, it is sold from a vending machine.
Wheelchairs for foot baths
A lifting wheelchair is available for visitors with wheelchairs who wish to use the foot baths.If you would like to use the lifting wheelchair, please inquire at the Tourism & General Information Office on the 1st floor of the domestic terminal.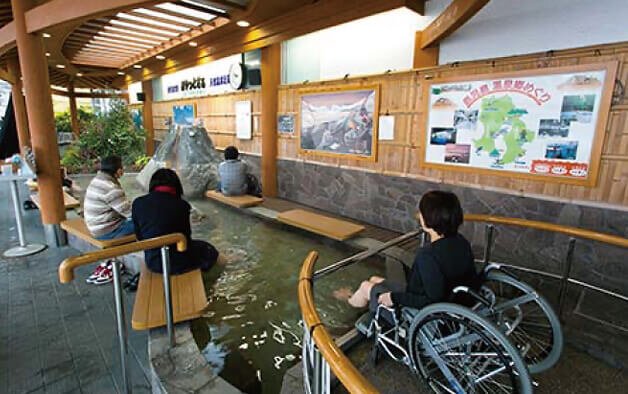 Hours of operation・Fees
9:00~19:30 (Free for all visitors)