Business Aviation Terminal Sakurajima
Business Aviation Terminal Sakurajima
The first dedicated Business Aviation facility in Kyushu.
Start with stress-free air travel from Kagoshima.
| | |
| --- | --- |
| Name | Kagoshima Airport Business aviation terminal SAKURAJIMA |
| Location | North side of International Terminal Building |
| Assignment | Service available for domestic and international flights |
| Hours | 7:00~22:00 |
| Area | About 220 square meters |
| Facilities | Lounge, dedicated CIQ (Customs, Immigration and Quarantine) facility, security screening area, etc. |
| Others | Free Wi-Fi and USB charge ports are available. |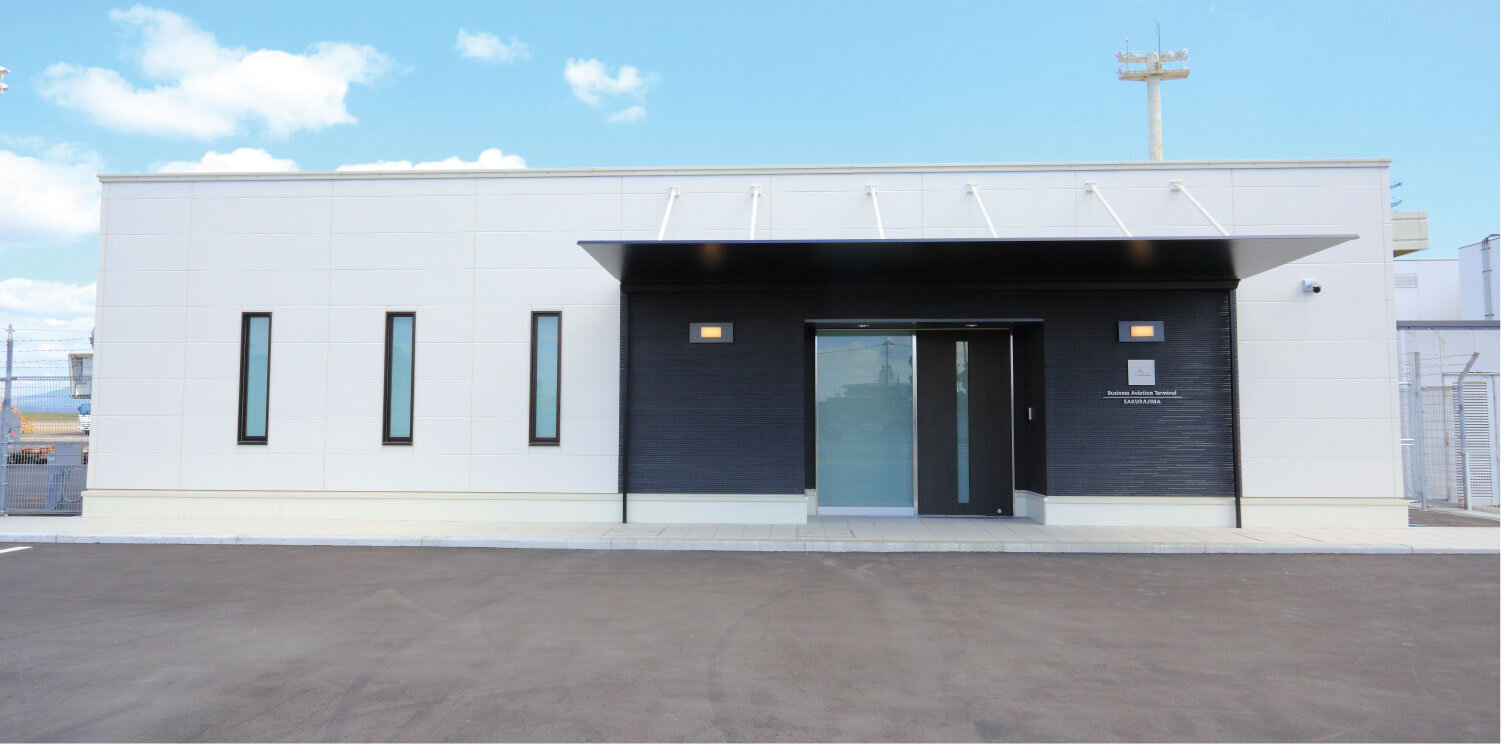 Facilities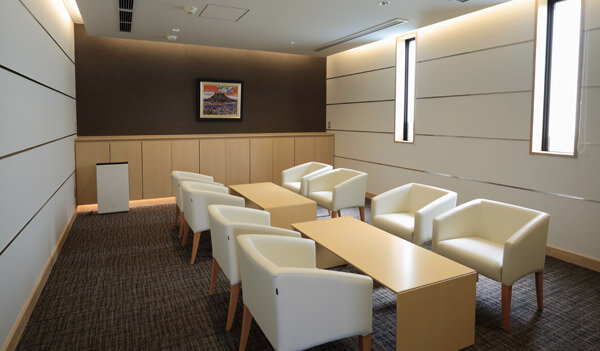 1.LOUNGE
Please relax before taking off in the warm atmosphere and refined interior of the lounge offered exclusively to business passengers.
※Help yourself and enjoy complimentary drinks (self-service).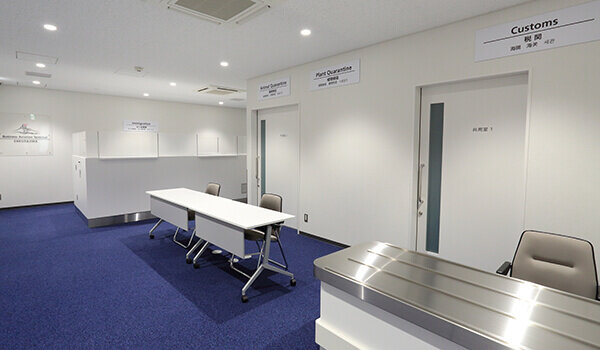 2.SECURITY
& CIQ FACILITIES
The terminal is equipped with its own security screening area and CIQ facility. ※Passengers can complete immigration procedures on a dedicated route.
About the use
Conclusion of a usage agreement is required in advance between the flight operation support company (ground handling company) and this facility.
■Usage fee
The following fees are charged for per one departure or arrival.
200,000 yen per use for international flights (tax excluded)
100,000 yen per use for domestic flights (tax excluded)
Fee for departure security check (if needed) is charged separately.
■Cancellation fee
A cancellation fee is charged in cases where the cancellation is due to user-related reasons.
No fee is charged until one day prior to the reservation date.
Fifty percent of the usage fee is due before the 90-minute point prior to the reservation time on the reservation date.
The usage fee in full amount is due at 90-minute point prior to the reservation time on the reservation date.
■Application procedures
The following chart shows the basic steps.
The Business Aviation Terminal may on occasion be unavailable due to reasons attributable to the facility, sudden change of schedule or other such issues.
3 days prior to the day of use
Submit a usage application
The prescribed form must be filled out and submitted to terminal SAKURAJIMA reception.
▼
After submission
Contact after Confirmation
The terminal SAKURAJIMA reception informs the user of the current availability. Reservations are completed at this point.
▼
After reservation
The user is informed when the CIQ-related procedures are completed
International passengers only
Please contact to the terminal SAKURAJIMA reception by phone, e-mail or FAX.
▼
Day of use
Inform the estimate time of arrival to the reception
Inform the terminal SAKURAJIMA reception by telephone in advance of the scheduled time of arrival at Kagoshima Airport.
Inquiries
Kagoshima Airport Building Co., Ltd.
Aviation Sales&Marketing Division Marketing Department
【TEL】0995-58-2115 
(Week day 8:45 ~ 17:30)
【FAX】0995-58-3172
【MAIL】kanri@koj-ab.co.jp
Electronic Pamphlets
Please download it from here.
Japanese (PDF:1.4MB)     
English (PDF:1.1MB)
Korean (PDF:1.5MB)     
Chinese (PDF:1.1MB)
Hours of operation
7:00~22:00