The Observation Deck faces the Kirishima Mountain Range in Kirishima National Park, which was the first to be designated a national park in Japan. You can enjoy rare opportunities to closely view takeoffs and landings, specialized vehicles and mechanics working punctually to prepare aircraft, special operations in airport apron, as well as hear the powerful sound of engines.
Looking to the sky and relaxing in the greenery
Take a break from everyday life and refresh yourself with a view of the sky. Visit Kagoshima Airport as it is a perfect place not only for waiting for a flight, but also for families with children, friends, and couples.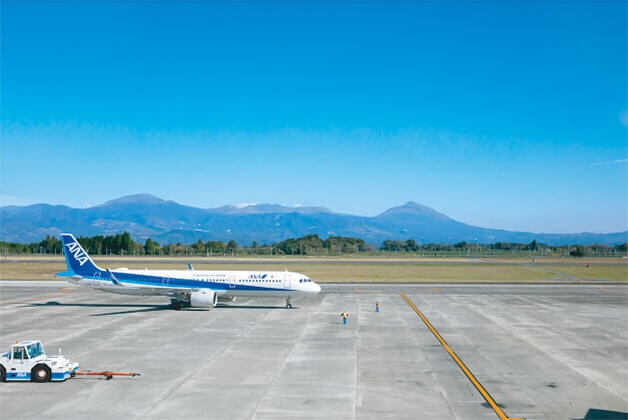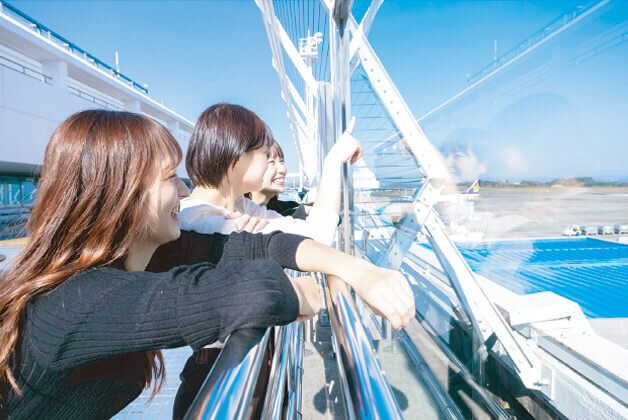 Be amazed at the power of the

airpl

anes
Watching airplanes take off and land right in front of you is a powerful experience. Children and adults alike will be enthralled. Why not visit us for a commemorative photo with an airplane in the background?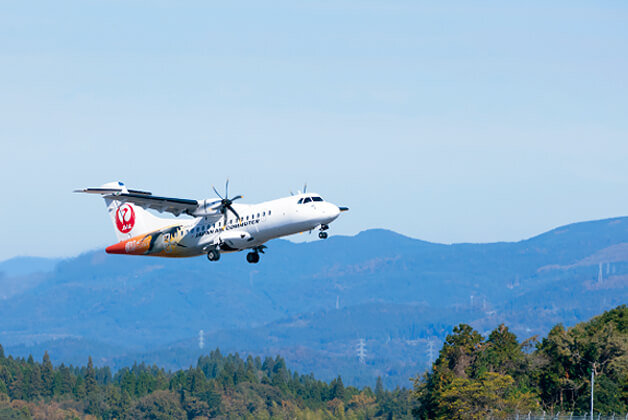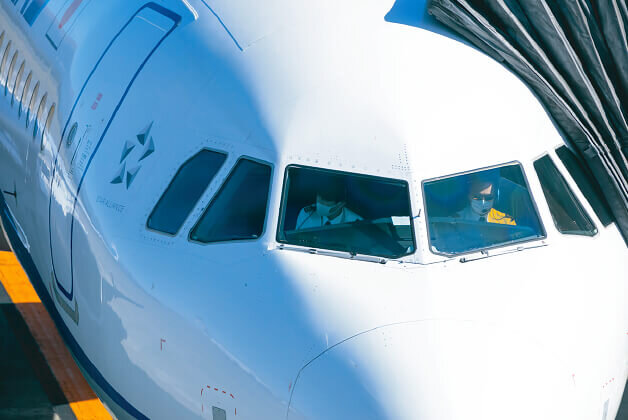 The ever-changing scenery is always impressive.
As it gradually gets darker from evening to night, you can enjoy the romantic twilight hour. The illuminated deck is also a popular dating spot.