Tourist information for Kagoshima
Kagoshima Prefecture is a charming place with diversenatural features, including the sea, islands, volcanoes,and plateaus.Many Kagoshima travelers also findfascination in the food nurtured by this rich nature, thehistory that has greatly influenced the course of Japan,and the traditional crafts that have been carefullypassed down through generations.
Whether you are looking for an awe-inspiring sight, ahot spring to heal your body, or simply delicious food toenjoy, a visit to Kagoshima will surelysatisfy your heartand soul.A visit to YOKATOKO KAGOSHIMA will surely satisfyyour heart.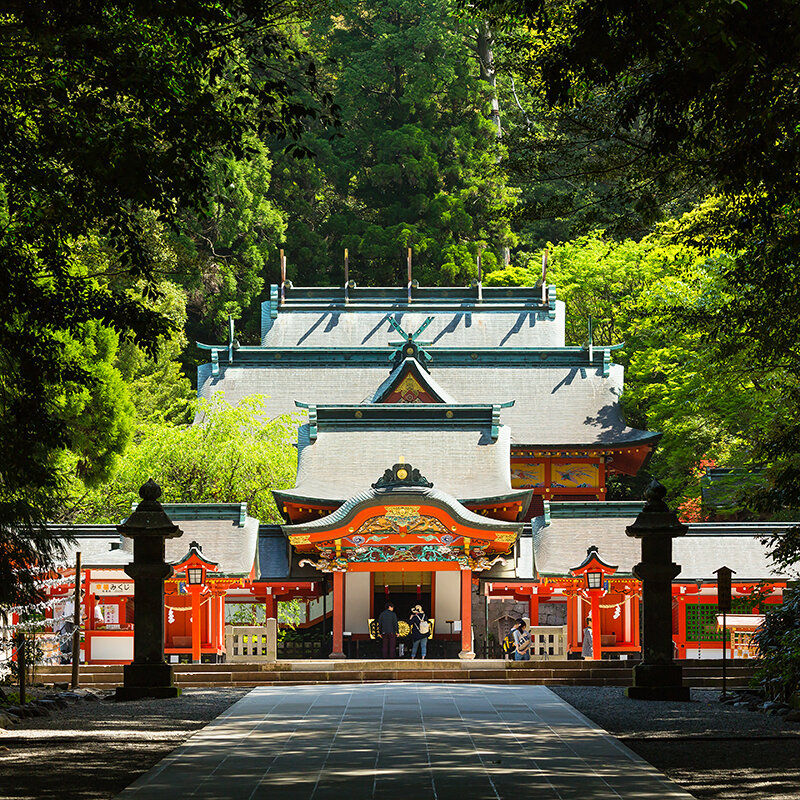 Kirishima-Jingu Shrine
One of the most famous spiritual spots in Kirishima. The gorgeous shrine solemnly stands in the midst of rich nature.
Kirishima/Aira Area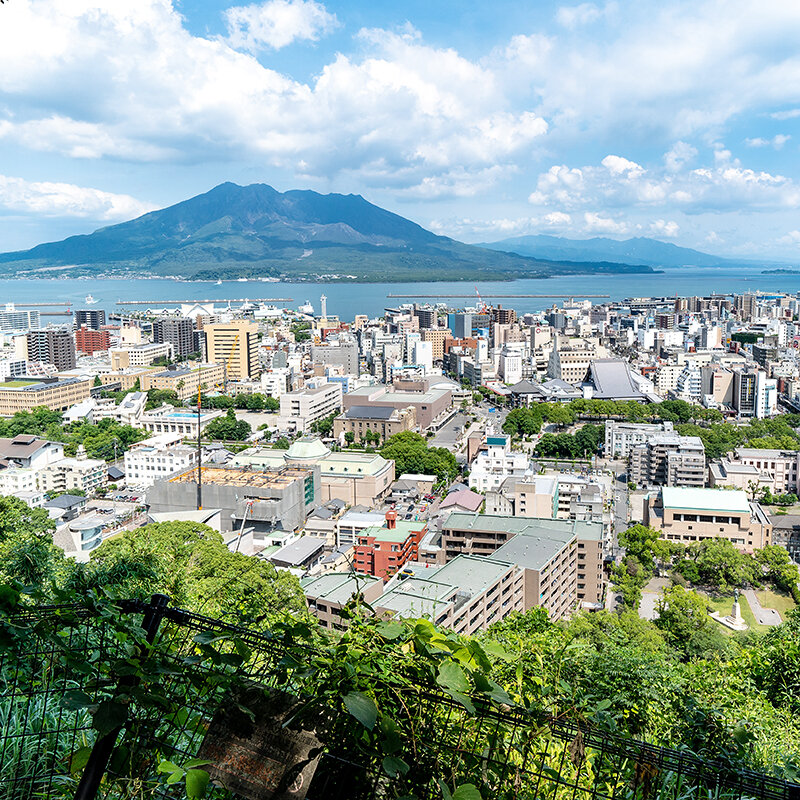 Shiroyama Park (The Observatory and Promenade)
A popular spot with a beautiful view of Sakurajima
Nakasatsuma Area
If you would like to know more about travels in Kagoshima, please click below to visit
the Kagoshima Prefecture tourism website"Discover Kagoshima Official Travel Guide."
Kagoshima Airport Tourist and General Information Center recommended hotel
●

Kagoshima area
●

Kirishima area

【Kirishima】

【Myoken】

【Around the airport・Kokubu・Hayato】
●

Ibusuki area
Recommended Golf Courses at the Tourist Information Center
●

Golf course

We introduce recommended golf courses in Kagoshima.
Brochures are also available, so please feel free to ask the staff at the Tourist Information Center.